Victorian Mourning: Unveiling the Rules, Regulations, & Realities
When:
October 26, 2019 @ 11:00 am – 12:00 pm
2019-10-26T11:00:00-07:00
2019-10-26T12:00:00-07:00
Where:
End of the Oregon Trail Interpretive Center
1726 Washingston St Oregon City
OR
Cost:
Free with admission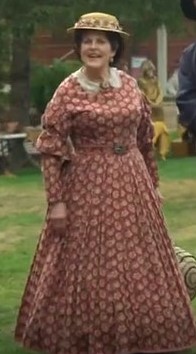 Living history presenter Marge Harding will share the elaborate and strict mourning rituals of 19th-century Americans. The people of the 19th century transformed grief into an art form, complete with costume, behavior and tradition. Close adherence to the rules governing the expressions of grief for a deceased loved one was culturally accepted and expected behavior. To better understand and appreciate the mourning rituals of 19th-century America, original mourning clothing and artifacts will be displayed and the importance of the symbolism explained.
---