End of the Oregon Trail
Pioneer Garden
OSU Master Gardeners™ have been involved with this project at the end of the Oregon Trail since 2004. The site includes an heirloom rose garden and a demonstration kitchen garden featuring vegetables, herbs, flowers and fruits grown by the Oregon pioneers in the 1860s.
The kitchen garden showcases the same sustainable techniques that the pioneers used: composting to enrich the soil, using hands-on methods instead of chemicals to remove pests and weeds, growing hardy varieties suitable to Oregon's climate, harvesting and saving seed for the next year. The kitchen garden also serves as an educational tool for the public. Master Gardeners make presentations to groups of students and others who visit the area to learn about life in pioneer times.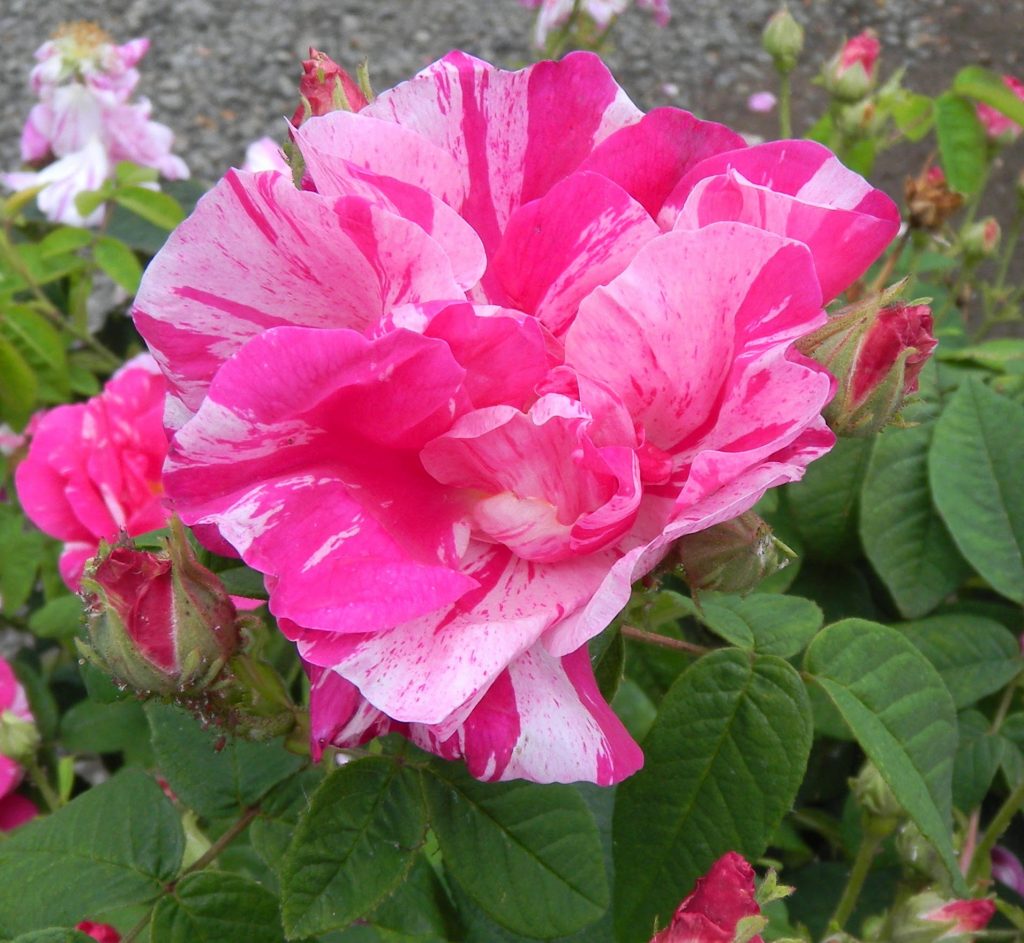 The heirloom rose garden was developed by Erica Calkins, author of Hatchet, Hands & Hoe: Planting The Pioneer Spirit. In planning the original gardens Erica obtained specimen roses from the Fort Vancouver gardens and Clackamas County homesteads. The rose gardens had become neglected and overgrown – Master Gardener Volunteers have been working hard to re-create the space and replicate some of the original rose plantings. The renovated space now includes room for up close viewing and comprehensive ID tags on the plants. The roses begin their annual bloom in early May, which continues through the month.
The gardens are an Oregon State University Extension Service Master Gardener™ Program project. Master Gardeners are trained volunteers whose mission is to provide research-based education and technical assistance about sustainable gardening practices – the same type of practices our early pioneers used.
For more information on the roses and plants in the gardens please visit the End of the Oregon Trail Pioneer Gardens blog/webpage: www.eotpioneergarden.blogspot.com
For more information on the Clackamas County Master Gardeners™ please visit their webpage: www.cmastergardeners.org