Hours of Operation:
Our hours are from 9:00 am – 5:00 pm Monday through Saturday, and 10:00 am – 5:00 pm on Sunday.
Last admission to Interpretive Center is 3:00 pm daily.
Location:
1726 Washington Street, Oregon City, OR 97045
Regular Admission Pricing:
Adults: $15
Seniors: $13
Youth (13-18): $13
Children (4-12): $11
Children (3 and under): FREE
Active Duty Military: FREE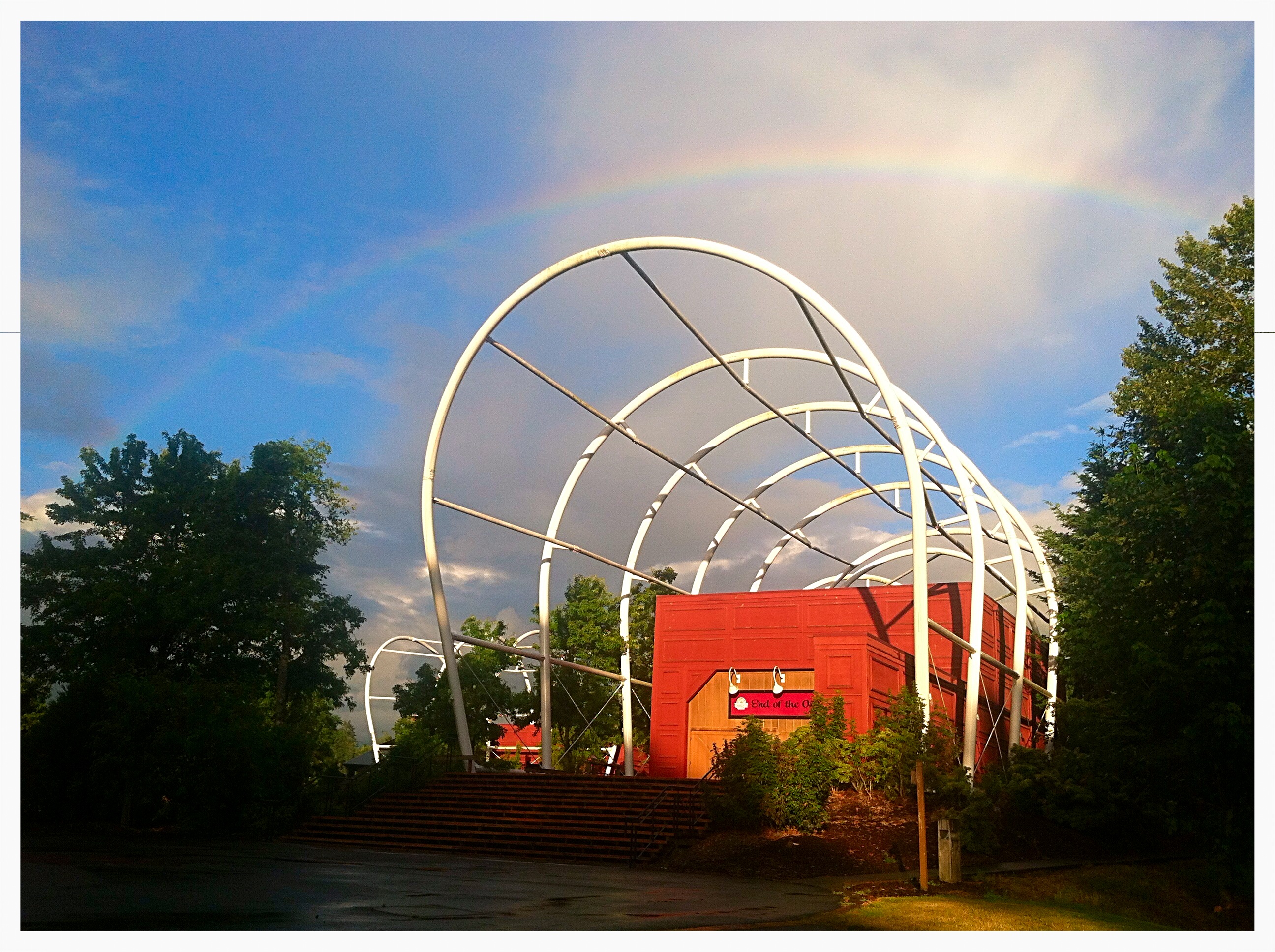 New and exciting programs!
Buy an Annual Pass for unlimited admission into the interpretive center for one year – visit just twice and the pass has already paid for itself. Passes also give a 10% discount in our Country Store gift shop, and free or reduced admission into a variety of partner organizations in the Clackamas County Heritage Council. Unfortunately, annual passes do not include the overland tour. Tickets for the overland tour (and additional ticketed programming) is not included with the annual pass. Choose a Family Pass OR an Adult Pass: Our Family Pass for 2 adults, 2 children, and a guest is $100. Our Adult Pass for 2 adults and a guest is $75.
Check out a Cultural Pass from any Clackamas County Library, or the Canby Public Library, which grants general admission for up to 2 adults and 2 children into the Interpretive Center. Find out more information about the Clackamas County Library option here, and find out more about the Canby Library option here.
Please visit our new Video Presentations page if you can't make it in person. Note: we are also open for Facility Rentals!
You can reach our director Gail Yazzolino with any questions at gail@historicoregoncity.org
The Visitor Center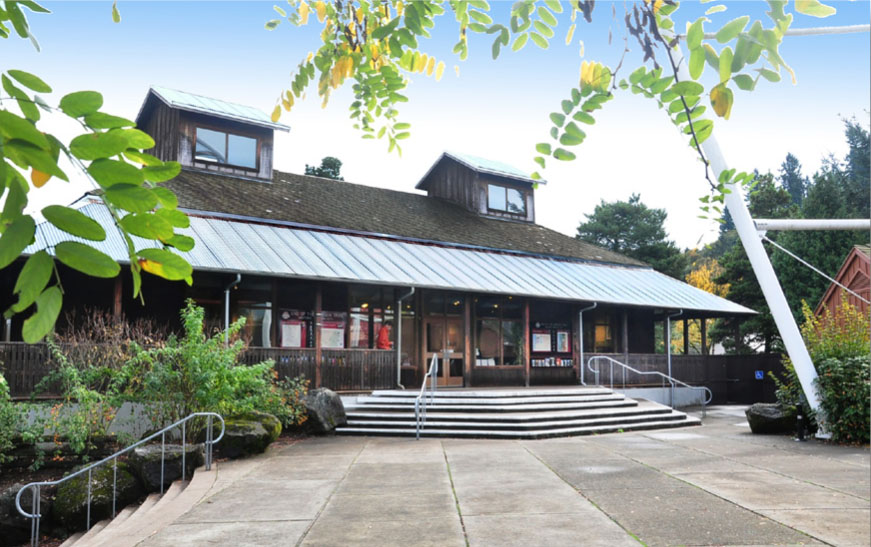 START HERE FOR TICKETS! Before and/or after you visit the Interpretive Center, please enjoy our state welcome center and country store. Remember, all brochures and travel assistance offered at the Visitor Center are free! Enjoy complimentary coffee or tea while younger guests explore the shop. The Visitor Center at the End of the Oregon Trail offers a great selection of local products and gifts in the Visitor Center. Check out our calendar for upcoming events at the Center and throughout Historic Oregon City.
The End of the Oregon Trail Interpretive Center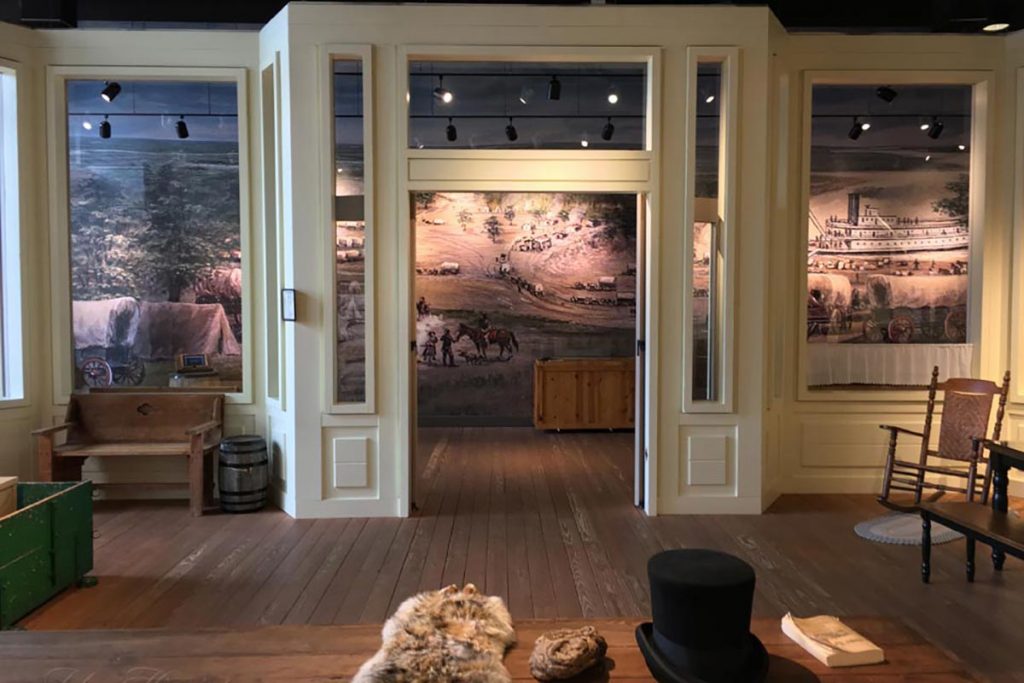 The End of the Oregon Trail Interpretive Center offers the "Oregon's First Peoples" and "Bound for Oregon" films, and exciting and interactive exhibits that include authentic Oregon Trail era activities and games. Visitors can pack their own wagon, dress up, make butter, and dip their own candles! Outside the Interpretive Center, enjoy the heritage garden and Abernethy Green.
Mission Statement
Clackamas Heritage Partners responsibilities as guardians of our mission, to "preserve the heritage,
educate the public and interpret the history of the Oregon Trail, Clackamas County and Oregon City the
western terminus of the Oregon Trail." Providing unique enriched programs, diverse and authentic stories
of history impacted by the Westward Migration ending at "The End of the Oregon Trail" influencing the
development of the Oregon territory.