Thank you for your interest in coming to the End of the Oregon Trail! Our focus is to give students interactive, hands-on experience, based on contemporary interpretive and Oregon Department of Education Content Standards. The group activities are designed to give in-depth educational introduction to the Oregon Trail experience and it's historic impact on the Pacific Northwest. These activities are special programs, and are separate from the general admission programming. Library Cultural Passes cannot be used for group programming.
We love helping others learn! Check out some of our new additions to programs for school groups, which we are excited to now offer for the 2023-2024 school year!
**If you have filled out a reservation form and have not heard back within 3 days, please email amy@historicoregoncity.org for help.**
Interested in coming with a small group, home-school students or scout troop? If you have fewer than 20 children in your group, we recommend that you come for admission through the general public– candle dipping, wagon packing, doll making, journal making, and paper weaving are all included with general admission, free of charge.
How does it work? Three simple steps. Choose your presentation, activities, and then submit your google form!
We want your experience at the End of the Oregon Trail to be as one-of-a-kind as the group you are bringing. Create your own group program by choosing a presentation and your choice of 30-45 minute activities. Groups typically choose 2-3 activities, depending on available time. For example, the standard presentation and two activities is one and a half hours, the standard presentation and three activities is two – two 1/2 hours, and so on. You can also plan to eat lunch in our on-site picnic shelter and visit our gift shop (preferably in small groups), just make sure to note any requests in the comments.
Please note that larger groups may require a minimum number of activities so that they can be split up into smaller groups during the program. We may also ask that your group be split between multiple dates, especially for large groups, to ensure that students are given enough time/space for each activity. If a group consists of a variety of ages, we may suggest specific activities that will work with the age group. We also highly encourage chaperone and parent participation (Interpreter will give instructions), especially with groups of children that have various ages, so that students have the help that may be needed. When adults are excited, the children will be as well!
---
Step #1:
Choose a Presentation: All packages include a presentation with a historically clothed interpreter because it's a great place to start!
Standard: Your interpreter will orient your group with an interactive presentation that includes volunteers and props. This overview of the reasons pioneers traveled, the dangers they faced, and chores they did will prepare your group for the rest of your visit.
Wagon Master Choices: This 45-minute PowerPoint presentation covers all the same information, but in a choose-your-own-adventure format that allows students to vote on the hard choices pioneers faced on the Oregon Trail.
Journey West: This presentation is 45 minutes long and takes place outside along our interpretive trail, which features oxen statues, wagons, and a replica of Independence Rock.

Step #2:
Choose your activities. Each activity is approximately 30 – 45 minutes, and educates students about various important aspects about Oregon and Oregon Trail history. We recommend you choose at least two activities, and we are happy to help answer any questions via email.
Candle Dipping & Butter Making: For almost every pioneer, candles and butter were an essential part of the overland journey. Students will also listen to a short presentation about the typical diet of pioneers before they make (and taste) their own hand-churned butter. Students will also learn about how daily tasks and chores were different without electricity, and then hand-dip their own candles. Please note that this activity takes at least 45 minutes or longer depending on group size(Arrangements can be made for gluten allergies).
---
Bison Expedition: This 30 minute activity introduces students to North America's largest mammal: the bison. Students will learn about the keystone species of the Great Plains. Your guide will discuss how different groups hunted and utilized the bison, and how over-hunting led to their near extinction.
Bound for Oregon: This 30-minute film traces the true stories of four pioneers making their way to Oregon. Elizabeth Dixon Smith, John Minto, Lucy Henderson, and Joel Palmer came from different backgrounds, and were motivated by different goals, but all faced the hardships and the joys of the Trail. Hear their experiences in their own words – taken from their journals, diaries and letters – interwoven with the narration of John McLoughlin, the Father of Oregon.
Oregon's First People: This 40-minute film tells the story of the Indigenous tribes and, from their point of view, explains the outcome of the arrival of settlers in the Pacific Northwest and Oregon in particular.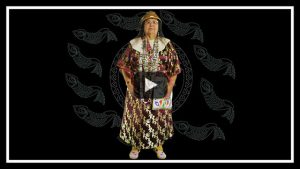 Chinook Trade Language: When pioneers began to arrive in Oregon, English wasn't the language used for trade: it was Chinook Wawa. During this activity, students will explore the myths surrounding the relationships between Indigenous communities and pioneers, and how pioneer communities relied on trades(and trade routes that Indigenous peoples had established long before they began to move west). Along the Oregon Trail, bartering and trading kept pioneers alive. Students will have the opportunity to use the trade language that the Indigenous people of the Columbia river area shared with those who traded in their lands.
Journal Writing: Most of the information that we know about the day-to-day aspects of the Oregon Trail comes from the journals and diaries of the people who traveled overland. Your guide will provide examples of real excerpts from the diaries and journals of individuals who traveled the trail, and help encourage your students to engage with their critical thinking skills and create their own journals.
Oregon Trail Quest: Explore our outdoor "Westward Interpretive Trail" in search of answers to questions about daily life on the Oregon Trail. This activity encourages students to read the fine print on the interpretive signs around the museum grounds, as the answers to their questions are written on the sign displayed on the path. Ask your guide about adding the additional "animal quest" worksheet, which asks students to find and identify indigenous animal tracks on the walking path. During the rainy season, students are able to engage in a similar activity indoors that highlights the importance of the Barlow Road.
Packing the Wagon: One of the most important parts of the journey overland was packing and preparing for the trip. Students will listen to a short presentation about necessary provisions before they have the opportunity to pack the wagon themselves. Students will ensure their wagons aren't overweight for the journey by using one of our "provision mathematics" worksheets, and learn about how the different cultures of pioneers affected what they carried.
Surveying the Land: People traveled the Oregon trail for many reasons, but many came in search of farmable land to settle on. In this activity, students will be with choosing, measuring, describing, and mapping their own bit of land on our front lawn. Your guide will discuss Oregon land treaties, the history of the Oregon City land claim office, and how land claims affect our communities today.
Jewish Paper Cutting: During this activity, your group will learn about the "push" and "pull" factors of migration, and what connects immigrants back to the land they traveled from. The era of the Oregon Trail also coincided with an era of massive German-Jewish migration to (and across) the United States. Students will learn about the experiences of these pioneers, and then take part in a simplified version of traditional Jewish paper cutting craft that was commonplace during the 1800's.
Salmon Activity: Salmon have sustained the people living in Oregon City since time immemorial, and this educational activity helps students explore the importance of salmon on our ecosystem. Students will learn about our waterways during the 1800s and how they differ (and relate) to our waterways today. During this outdoor activity, students will learn about the obstacles that salmon face, and learn more about the life cycle of this keystone species.
Animal Identification: Using genuine furs and skins, your guide will provide historical and scientific information about the indigenous and invasive animals of Oregon. Students will be encouraged to learn about the differences between the species, and how pioneers interacted with them on the trail. Using real furs, a guide will educate your group about the wildlife that people encountered in Oregon during the era of the Oregon Trail, as well as their historic importance.
Step #3:
Make a reservation. Fill out this google form and an interpreter will connect with you within 48 hours. If you haven't heard from a member of our staff within three days, please email amy@historicoregoncity.org.

***To insure our school group staff is prepared for your group, we ask that you book at least three weeks in advance before your visit.
***To cancel a reservation, please notify group services at least 10 days in advance in order to allow time for another group to enjoy the experience. Cancellations must be submitted in writing (e-mail, fax or mail). Cancellations become official when CHP has confirmed your request.***
Email any questions to info@historicoregoncity.org or call (503) 657-9336. We look forward to seeing you!